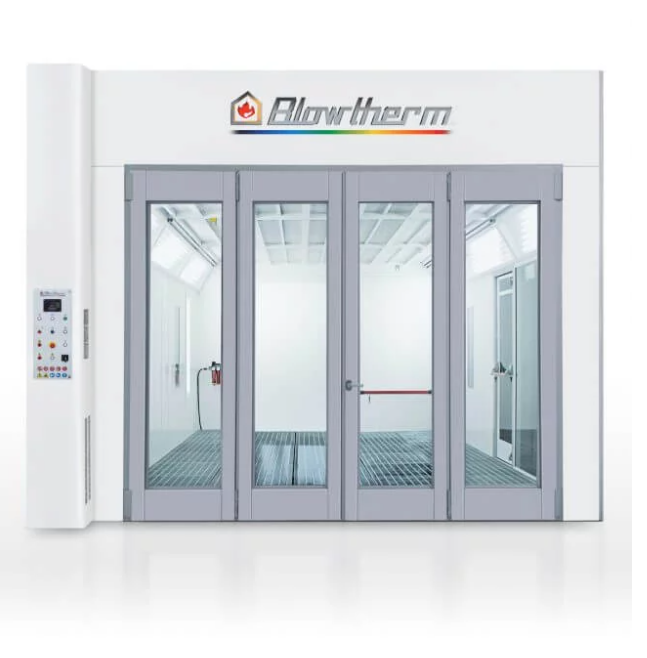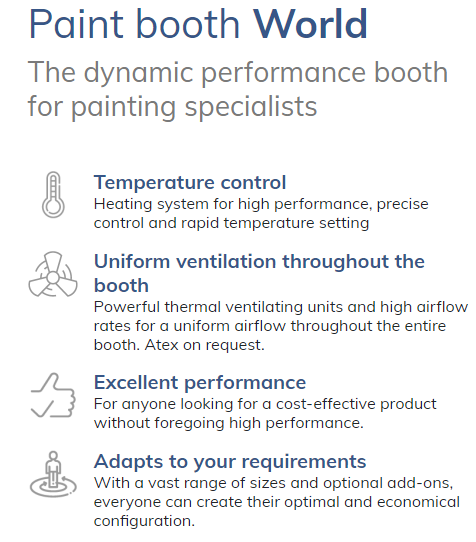 Designed to be long-lasting, the World paint booth is the Blowtherm flagship product, up-to-date and revamped both in terms of aesthetic appeal and technology. It guarantees an excellent compromise between functionality, performance and energy saving, while keeping tabs on management and running costs. Complete every job profitably thanks to uniform ventilation throughout the booth and a series of essential accessories.

Features:
Automation control unit with dedicated electronic programmer
Modulating direct gas fired burner or indirect gas/oil burner
LED lighting
Safety system
Compliance: EN 16985 and multiple international/national spray booth standards and regulatory codes.


5.7" PLC touchscreen control panel
Heat recovery unit
Special programs for water-borne paints
Remote support
Rear or sidewall exhaust extraction
Multi-level filter system
Heating system with electric heating module
Accelerated Airflow System for corner installation
Integrated pneumatic ramp
Integrated hydraulic under body lift system
Storage box inside the booth
Full glass wall panels
Super Safety accessories