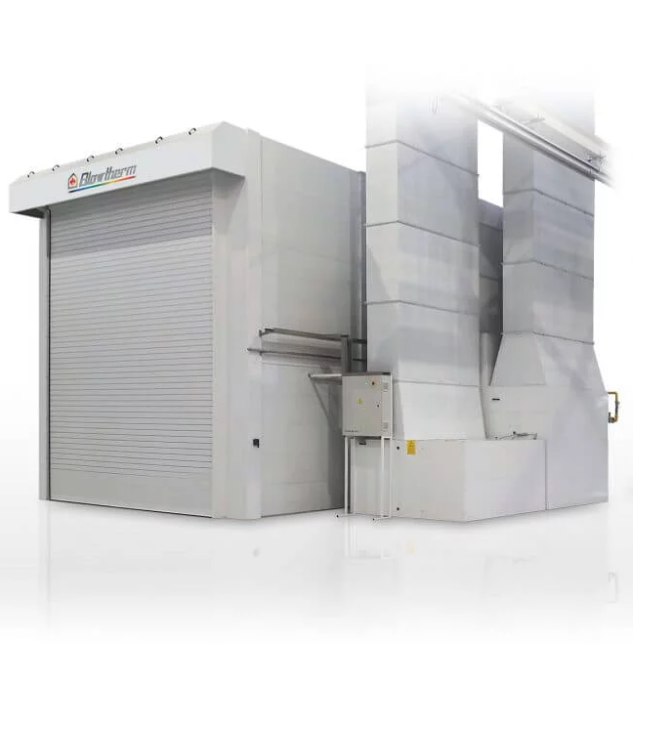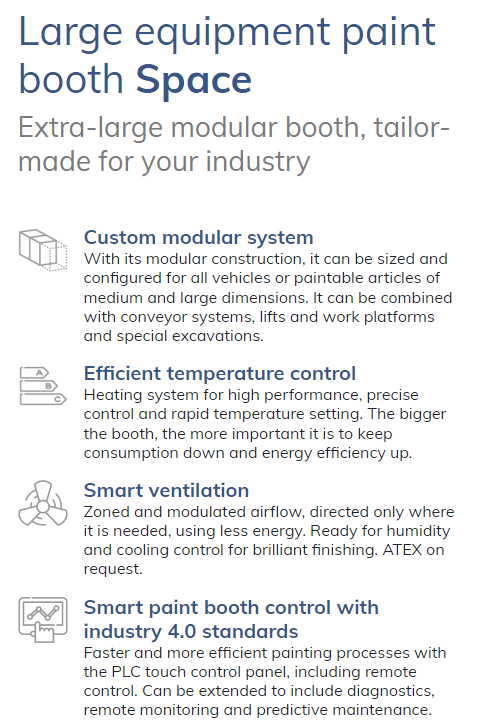 Space: perfect for finishing processes regarding extra-large vehicles and objects.

Space is the XL Blowtherm booth with endless options for optimal air speed while reducing energy costs. The most advanced PLC and Scada supervisory systems are able to manage cooling, humidification & humidity control technologies and transform the paint system into an efficient and smart factory 4.0. As specialists in thermal ventilating, aeration and air filtration, we offer integrated options that are unique in the market.

Everything you need for your streamlined operations.

Direct fired or forced draught burners
10.1" industrial grade PLC touch control panel
Specific programs for water-borne base coats and paints
Blowlight™ LED lighting
Safety systems
Compliance: EN 16985 and multiple international/national spray booth standards and regulatory codes.